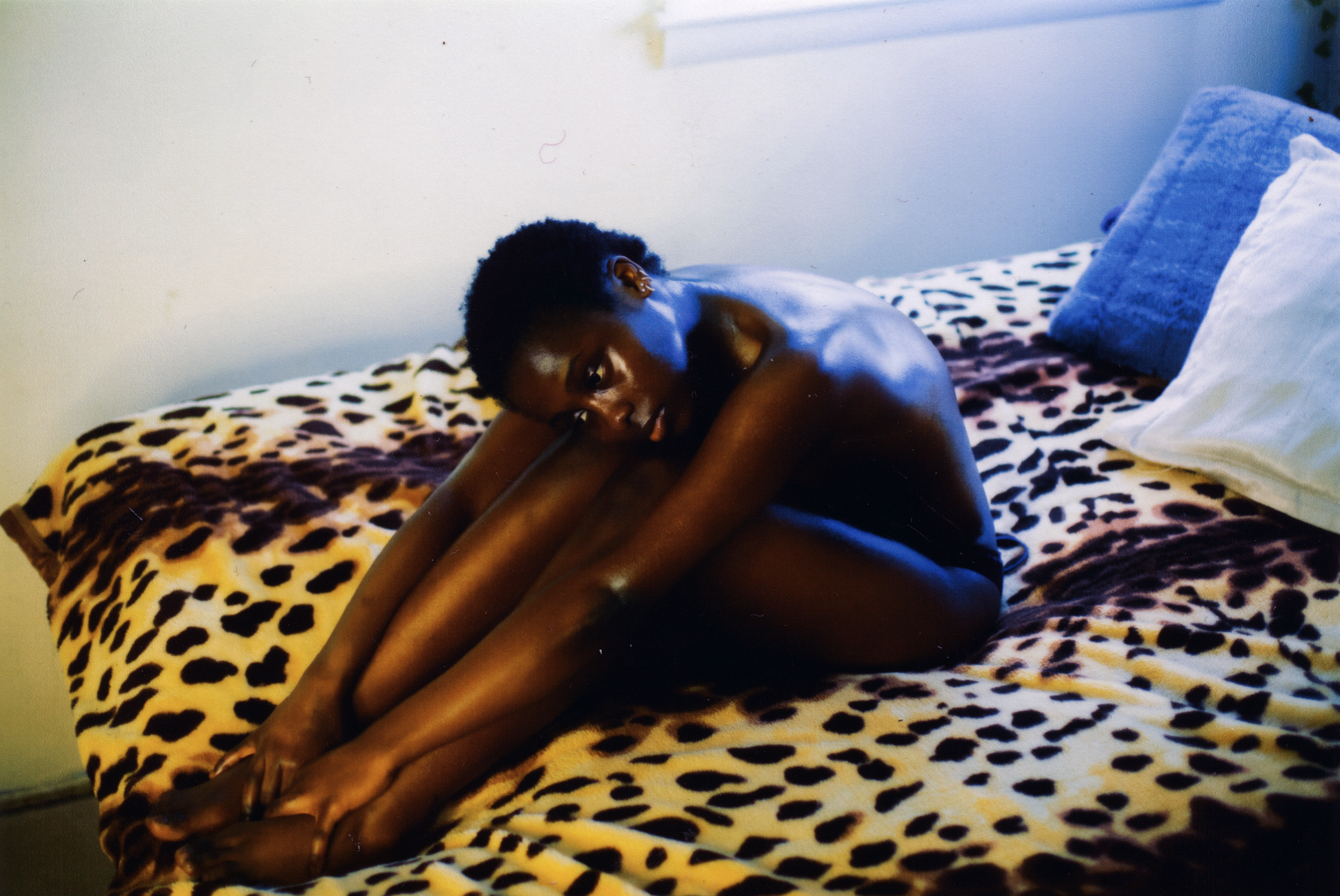 NATHANAEL LAYNE
She/Her

Hi, my name is Nathanael Carter Layne. I am a queer working-class Black artist. My primary mediums are photography, video and sound. I am exploring ideas around humanity, beauty, and fear. My practice borrows from many visual traditions ranging from portraiture, new media, traditional and airbrush painting, intimate family portraiture and more.

My work has been commissioned by fashion brands such as Reebok, Arcteryx (CA), Stussy, Undercover (Japan), and the CreateWell Fund / MassMoCA.

Website: www.layne.love

Artist Statement:
My work is motivated by sounds, people, faces and bodies. I make things that represent how I'm feeling at the moment. I'm inspired by body language, conversations and extreme behaviors.

My work peers into people's everyday lives. I purposefully create abstract spaces of liminality, meaning you don't know where or when the images are taken. I meet people in everyday spaces: forests, fields, parking garages, weddings, beaches, busy city avenues that could be anywhere, or even digitally through FaceTime.

I don't think the magic of visual art is something that needs to be explained or understood, and though I've outlined some thoughts here, my work is much better experienced.



Project Description:

I would like to use this grant to create a book based on a new body of artwork. I am currently in the early stages of producing an artist book, titled SUBALTERN, featuring painting, vectorized, 3D portraits, knit/crochet, and some poetry.

The book will explore the subjective realities of romance, sexuality, safety and security. Though the book will not directly confront these issues, it will explore my own experiences and feelings as a working-class trans Black person.

The book will be a 50 edition hardcover. I want the book to look and feel like a children's book. Some parts will be scary, while others will be cozy, cute and playful. It will reflect my own experiences with early 2000's internet culture, science fiction, and music. Some parts will be poetry and music playlists, while others will be intimate portraits I've created with collaborators. Some pages will be 3D pop-ups (referencing the books of my youth). Some pages will be crotched by hand, and others will be standard glossy pages. I want to experiment with page texture, layering, transparent inserts, stickers and more.

I hope to give most books away for free for community members to enjoy through a sign-up sheet. This dynamic body of work will appeal to BIPOC community members who enjoy art and coffee table books. This book will be so fun to flip through, every page is going to be something adorable and bizarre. Some pages will be fuzzy and soft and some will be futuristic and shiny, free stickers, what more do you want!! Thank you!!