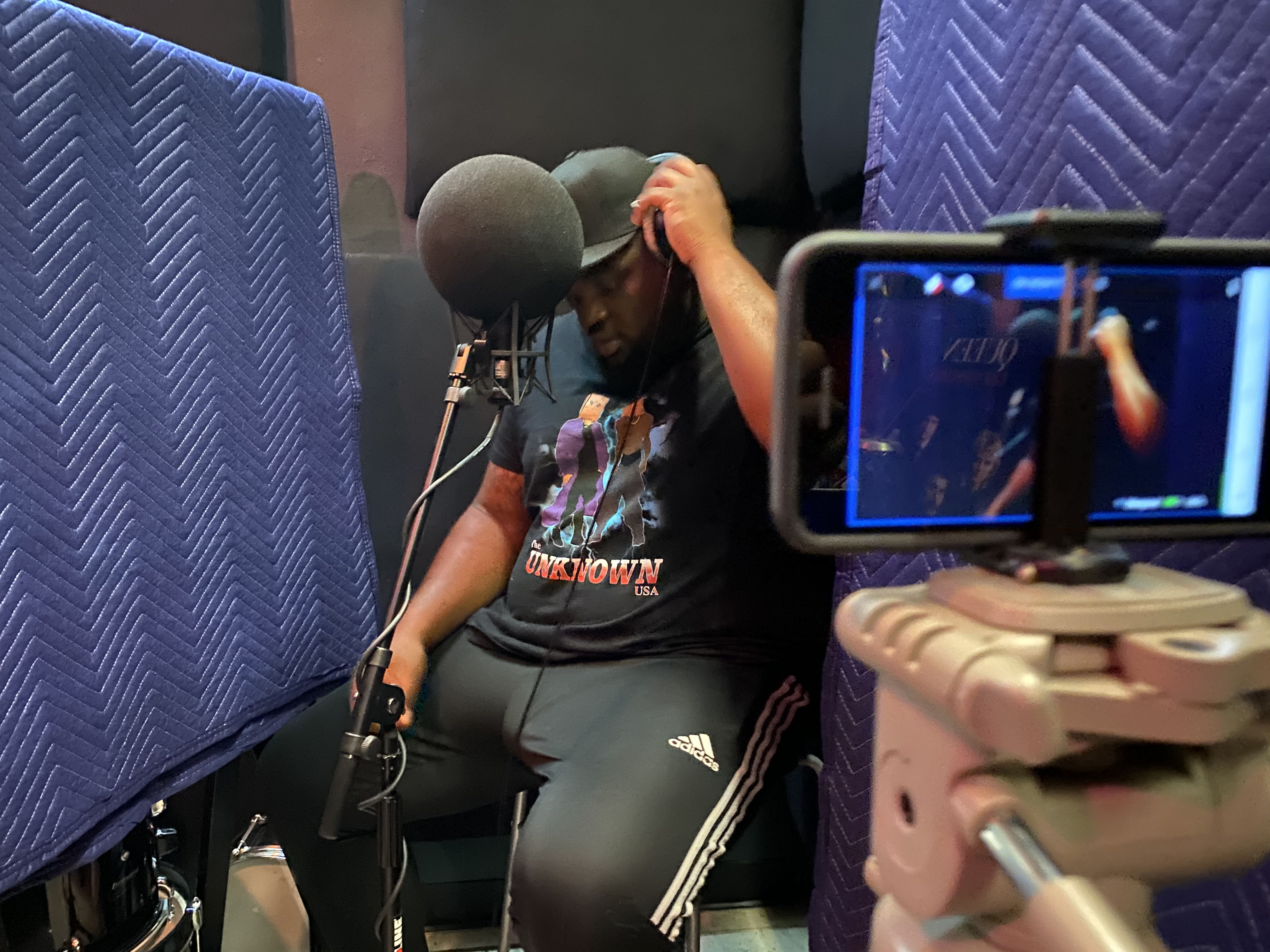 TREVA HOLMES
He/Him

Treva Holmes is a recording artist, song writer, and producer from Boston (Roxbury.) Treva's upbringing within the church community while surrounded by the hard streets of Boston has fueled his art visions and unique style mixing his singing talent with melody and street vibes.

With standout single "Agree", his breakout project "Sixseventeen" led to opportunities opening for Dave East, PNB rock, Rick Ross and more. Treva followed up with another critically acclaimed album "Big Trev" and "Head Above Water" solidifying him as one of the most consistent artists. Holmes has been nominated the past two years for
Boston Music Awards R&B artist of the year.

In addition to his one-in-a-million infectious personality and his 6' 5" stature-- Holmes produces and mixes a lot of his own work-- adding to the versatility and the way his music hits and flows effortlessly. Holmes also is a songwriter he has wrote for various artist from Boston, Atlanta, Vegas, and New York."All I want to do is spread positive energy and bring people together with music."

Website: trevaholmes.com


Artist Statement:
[I'm inspired by] the black struggle, being homeless and dodging drugs and the street life to chase my dreams. Family college finding myself doing the right thing.



Project Description:

As a black man we face much adversity as it is without even trying and that was exactly what my life has been. Getting in trouble with the law and being profiled and growing up with nothing being homeless, neighborhood violence and drugs and me still being the black rose that chased his dreams and did the best he could to never give up. Just educational and awareness to what the inner city kids trying to be something in this world had to go through. And the celebrations when we get there. SORROWS AND CELEBRATIONS.

This project would resonate volumes so many people resonate with the struggle of being themselves in this world from kids in the ghetto to the suburbs and parents as well as the soul I bring to to feel of the songs will be to die for.