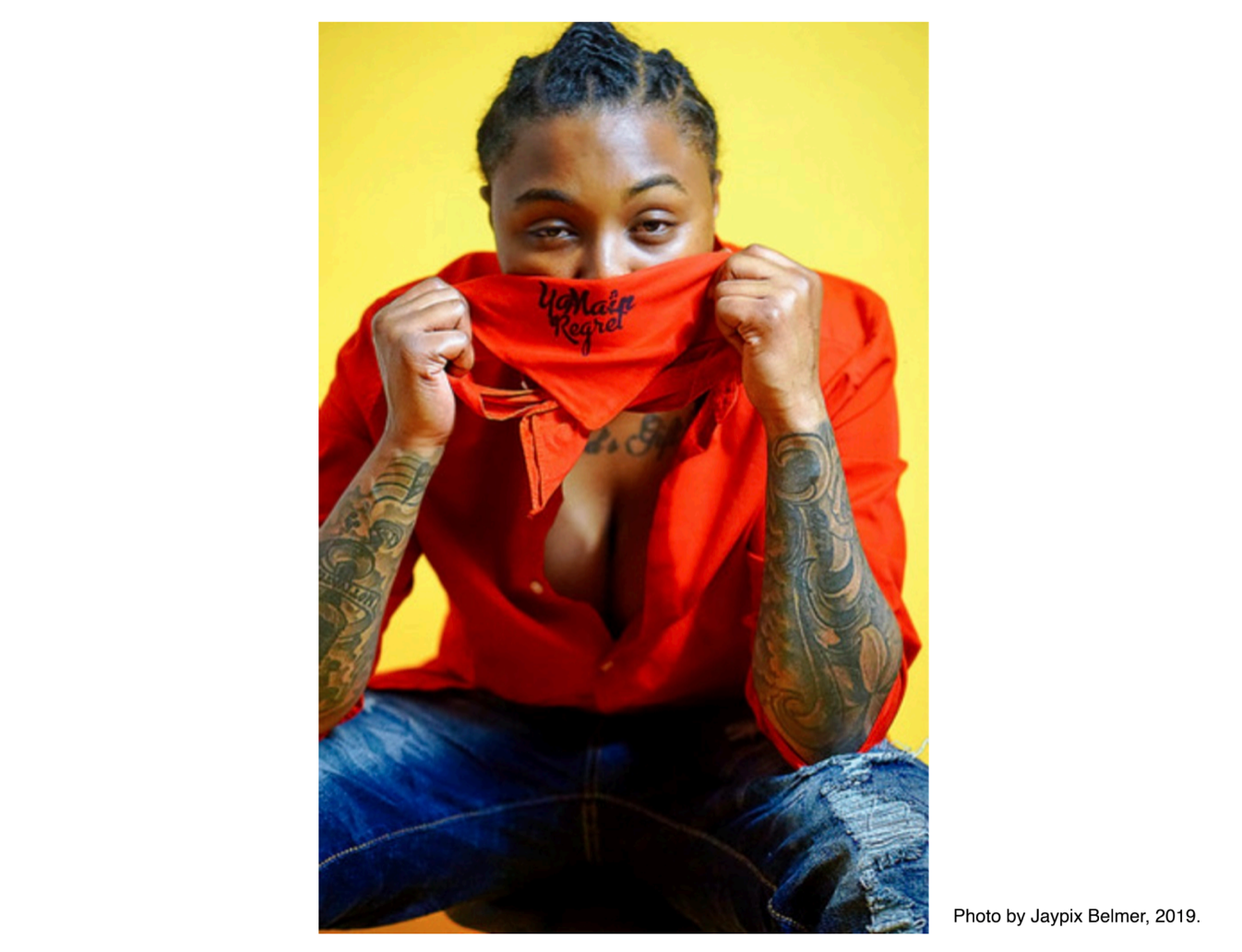 The images submitted include three photos by Jaypix Belmer similar to those that might be exhibited. Final selections may vary. The last two images are digitals drawings of seating configurations. Our intention is to mount the photographs inside of the transparent displays on the seating structures.
MARLON FORRESTER
He/Him

Marlon Forrester is a 2021 recipient of the James and Aubrey Foster Prize. He was born in Guyana, South America and raised in Boston, MA. He is a graduate of School of the Museum of Fine Arts Boston (B.A 2008) and Yale School of Art (M.F.A. 2010). Forrester is a resident artist at African-American Masters Artist Residency Program (AAMARP) and works as an educator in Boston Public Schools. His work has been exhibited internationally at venues including Institute of Contemporary Art, Boston and Kimboseong Art Center, Seoul, Korea.

Website: www.marlonforrester.com


Artist Statement:

My paintings, drawings, sculptures, and multimedia works reflect meditations on the exploitation implicit in the simultaneous apotheosis and fear of the muscular black figure in America. Over the last ten years, these meditations have focused on deconstructing the geometric forms found within a basketball courts' design to explore how public spaces, such as basketball courts, function as centers, not just for competition, but for educational and artistic growth as well.

Recently, this exploration has begun manifesting in public art and community-based projects including the Dewitt Playground remodel and an afterschool arts program called Hip Hop Agora. You, Me, We is an extension of this new direction towards public art interventions.

In Hip Hop Agora, I encourage middle school and high school students to notice how the built environment affects their lives, and then invite them to reimagine those public spaces in ways that reflect their own culture and identity. You, Me, We similarly invites an array of public audiences in Boston to look closely at public space and reimagine that space in a way that prioritizes their needs and desires.



Project Description:

You, Me, We: (D.R.G.) Dystopian Revolutionary Gallery Pod is a creative placemaking project that bridges communities by puncturing institutional spaces with portals into communities often unseen or dismissed by the institutions such spaces represent. Each individual pod operates as a photography gallery integrated into a seating platform. The platforms are constructed from geometric forms derived from basketball that encourage play and transformation, which are then installed at politically-charged sites where the dynamics of class and power disparities are palpable. The images, a mixture of street photography and portraiture, make visible the disparate realities that coexist in Boston's diverse neighborhoods. Together they put sitters in proximity and dialogue with communities and individuals that may otherwise be invisible within these sites while serving as a symbol of solidarity with individuals who work in and traverse these spaces who may nonetheless feel unwelcome there.

You, Me, We is created through a collaboration between artists Marlon Forrester and Jay Belmer, also known as Jaypix. Jaypix is a non-binary, black, indigenous person of color, born and raised in Boston, who specializes in portraiture, commercial, and lifestyle photography. A graduate of New England Art institute, Jaypix uses photography as a tool for storytelling that enables individuals and companies to establish strong relationships through creative approaches. Jaypix is known for capturing iconic portraits of Boston influencers and creators that delve into the subtle intricacies of class, capturing the unconsidered people and places who inhabit the urban landscape while attempting to bring light to the voiceless.

The project will consist of the following elements:

Jaypix Photographs: Deep, authentic engagement with communities of color, LGBTQ communities, and other historically or currently excluded or disenfranchised communities in the Greater Boston area is essential to the success of this project. The photographs will feature people, streetscapes, hairstyles, and other charged imagery that captures rich cultural realities not readily visible within the selected institutional spaces. These images will provide a meaningful encounter for audiences unfamiliar with these communities while speaking directly to individuals from the pictured communities, communicating that they are seen, they are welcome, they belong here too. The process of creating these photographs will be community-driven. We envision this process taking the form of a community advisory, community polling, and other methods that invite community input into the places, people, and cultural references that will eventually become a part of the work.

Seating Platforms: The seating structures for this project will be constructed of heavy, transparent polycarbonate casing that incorporates LED lighting and have built-in poster inserts to house photographic prints. The inserts will allow for the photographs to be swapped out easily throughout the installation to add an element of evolution. Educational texts regarding the history of the specific site where each pod is installed can also be incorporated into these inserts. Such texts would focus specifically on the history of the site as it relates to communities of color and other minority groups. The colored LED lights installed within the structure will change color to reflect the T line that can be used to access the neighborhood featured in the images on view.

Public Events: In addition to the pods, we propose a series of events that will activate the space and generate dialogue and understanding. The events will include performances as well as discussions and interventions featuring other artists and community leaders. These additional speakers/performers will be selected during phase 2 of the project's installation, and the hope is that the selection will be carried out in collaboration with community groups who can help tie these events to the realities of stakeholders from the communities pictured and the sites where the pods are installed.

The desired outcome of this project is to leverage public spaces embedded in institutional complexes to generate conversations about community and difference that complicate and clarify who these institutions serve and how these public spaces can become more equitable and inviting for all members of the community. By creating these spaces/places that encourage conversation, reflection, and community, our goal is that each pod will serve as a nexus for rearticulating and deconstructing identity politics, addressing romanticized views of power, and recodifying artificially fixed/codified symbols.

You, Me, We has received initial grant funding from the Collective Futures Fund (SMFA/Tufts), and we have begun designing a website for the project and are in the process of securing approval for an installation in the City Hall Plaza during Summer 2022. With additional funding, we hope to increase the impact this project can have.